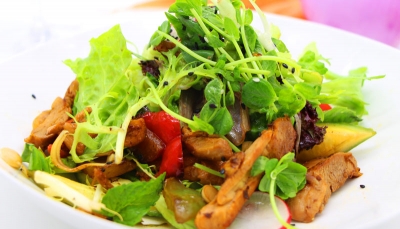 It's crispy and health
Selected top quality chicken, herbs.Sided with spinach and purple cabbage.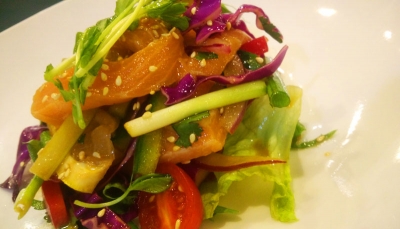 Rich nutrition Sweet and sour moderate
Use the combination of salmon and vegetable, appetizing and refreshing.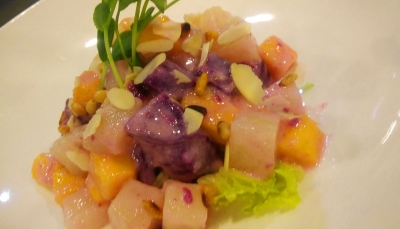 Rich nutrition Sweet and sour moderate
Choose high quality purple sweet potato and American potato, seal steamed, with fresh mango and homemade buttermilk honey, low fat health, sweet and sweet.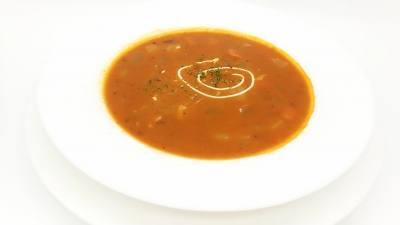 Hungary's classic soup, taste sweet, sour/p>
Classic Hungary soup, choose Australian beef with Onions, celery, carrots, mushrooms, red wine and tomatoes boil finally drink with sour cream, fresh sweet taste of vegetables, acid bright and tomatoes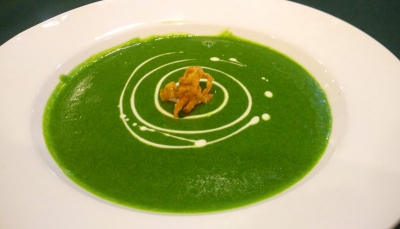 Light fragrance, silky smooth not greasy
The perfect combination of green beans and spinach, spring color, light and refreshing, delicious and healthy.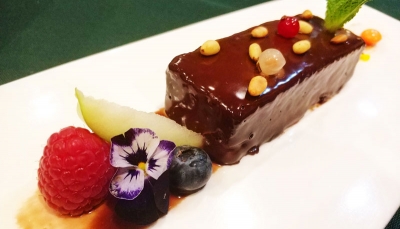 Milk fragrance and exquisite
Traditional cheesecake, sweet and not greasy, is the choice dessert after lunch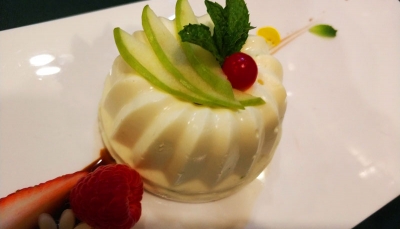 Taste slightly acidic
Taste refreshing, the perfect collision of cheese and fresh lemon.
Salad
Mixed Fresh Garden Salad with Nuts
Oil-immersed Tuna Salad       
Oriental Chicken Salad
Greek Salad
Soup
Creamy corn soup                         
Beef Goulash Soup
Main Course
Spicy Smoked Salmon Sandwich
Grilled Salmon Steak
Teriyaki Chicken Leg With Rice
Mediterranean Tomato Pizza
BBQ Pork Ribs
Sautéed Bacon and Spaghetti with Egg yolk
Dessert
Pear Black Tea Mousse
Cake Chocolate Ice Cream Mousse Cake
Fresh Fruit Plate